Star of Mecca Necklace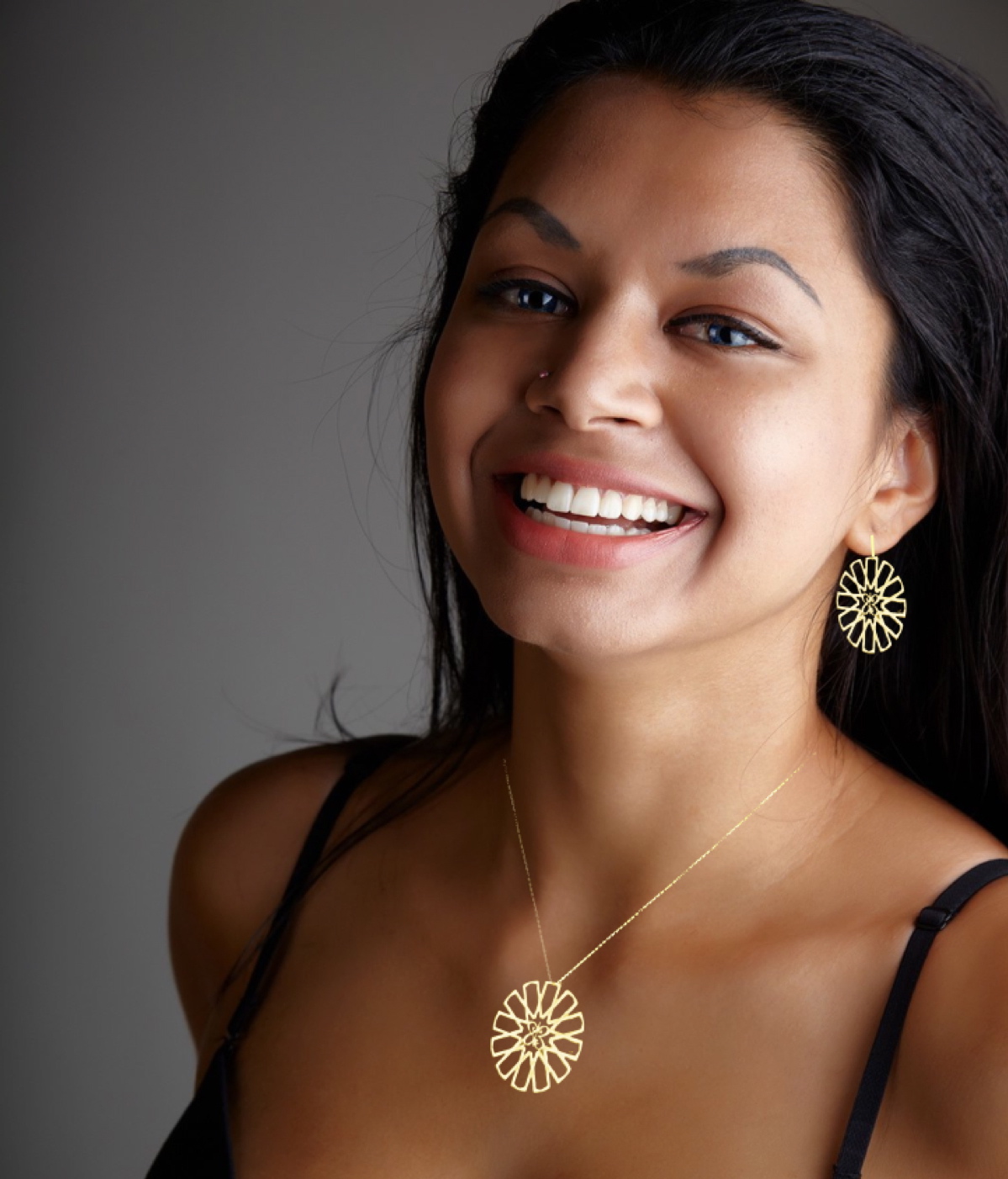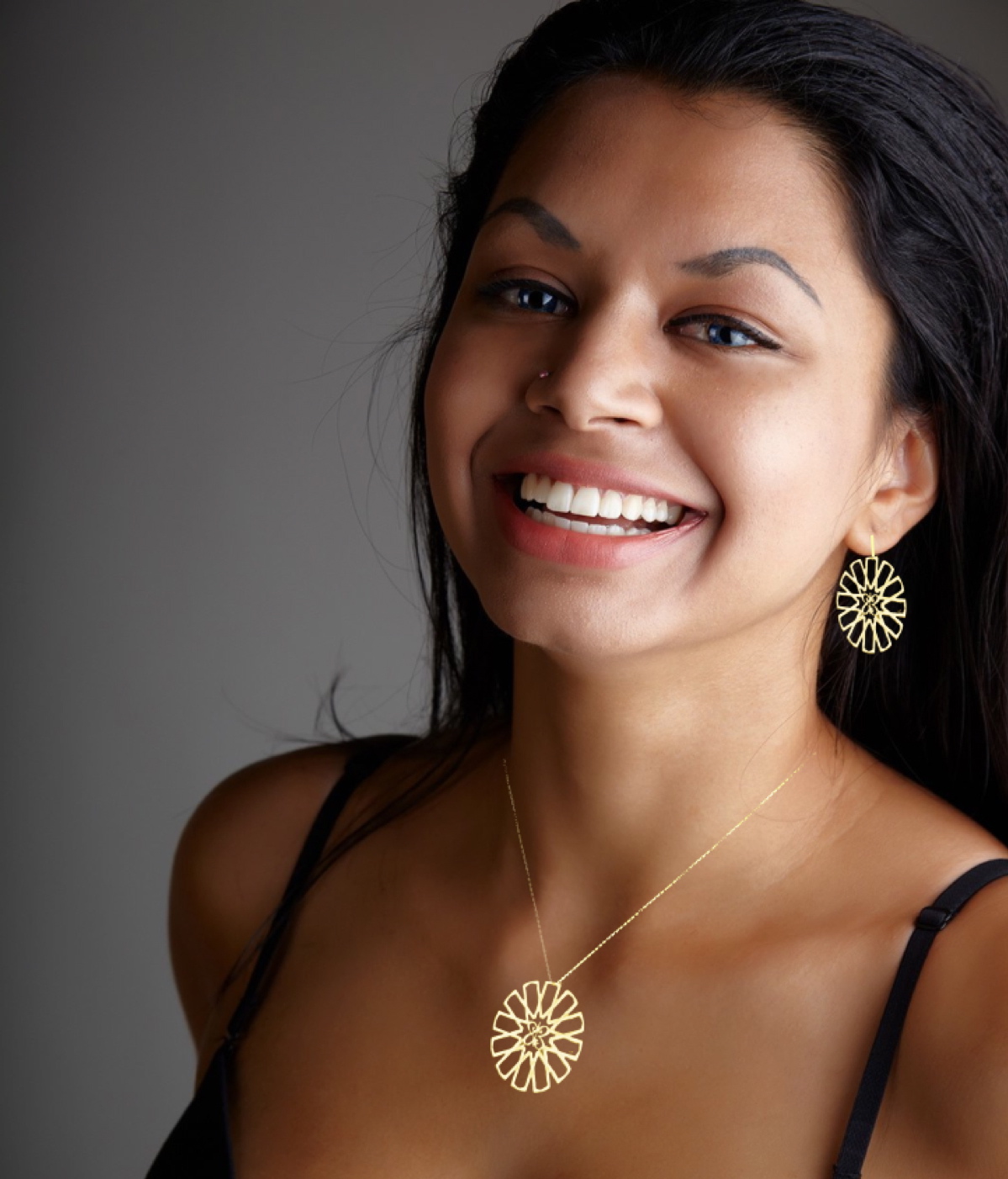 Star of Mecca Necklace
From our Love Is My Religion Collection, inspired by the windows and architectural shapes in global places of worship. In all walks of life, in every corner of the world, our faith carries us through. With this collection, we touch on the unique beauty in each and the universal similarities shared by all. One Meaning's symbol for "I love you" is in the core of each design, symbolizing that regardless of your religion, love is the center of everything. Love of God, of family, our fellow human beings, ourselves, or of spiritual growth...be love.
In tribute to Islam, we are proud to highlight the Star of Mecca, an ancient Arabic design that can be found in windows and gates of the Holy Mosque in Mecca. We think that's simply divine. You'll love the modern, architectural lines. If you look closely, you can see "OM" repeating to form a 12 point star in the center that frames our meaningful butterfly. Available in Sterling Silver and 10K Yellow or White Gold. 1.5" in diameter and comes on a matching 18" inch chain. Made to order in NYC. Ships in 5 days. Matching Earrings Available.
All of One Meaning jewelry designs incorporate a beautiful and unique symbol we invented that stands for love. A butterfly design based on the code: 813 means "I love you"...8 letters, 3 words, 1 meaning. The 1 is in the middle because love is the center of everything®. We formed the numbers into a butterfly that signifies you're becoming the change you'd like to see in the world. Wear Something with Meaning.® I Love You Jewelry by One Meaning.