Wish Wink® Bracelet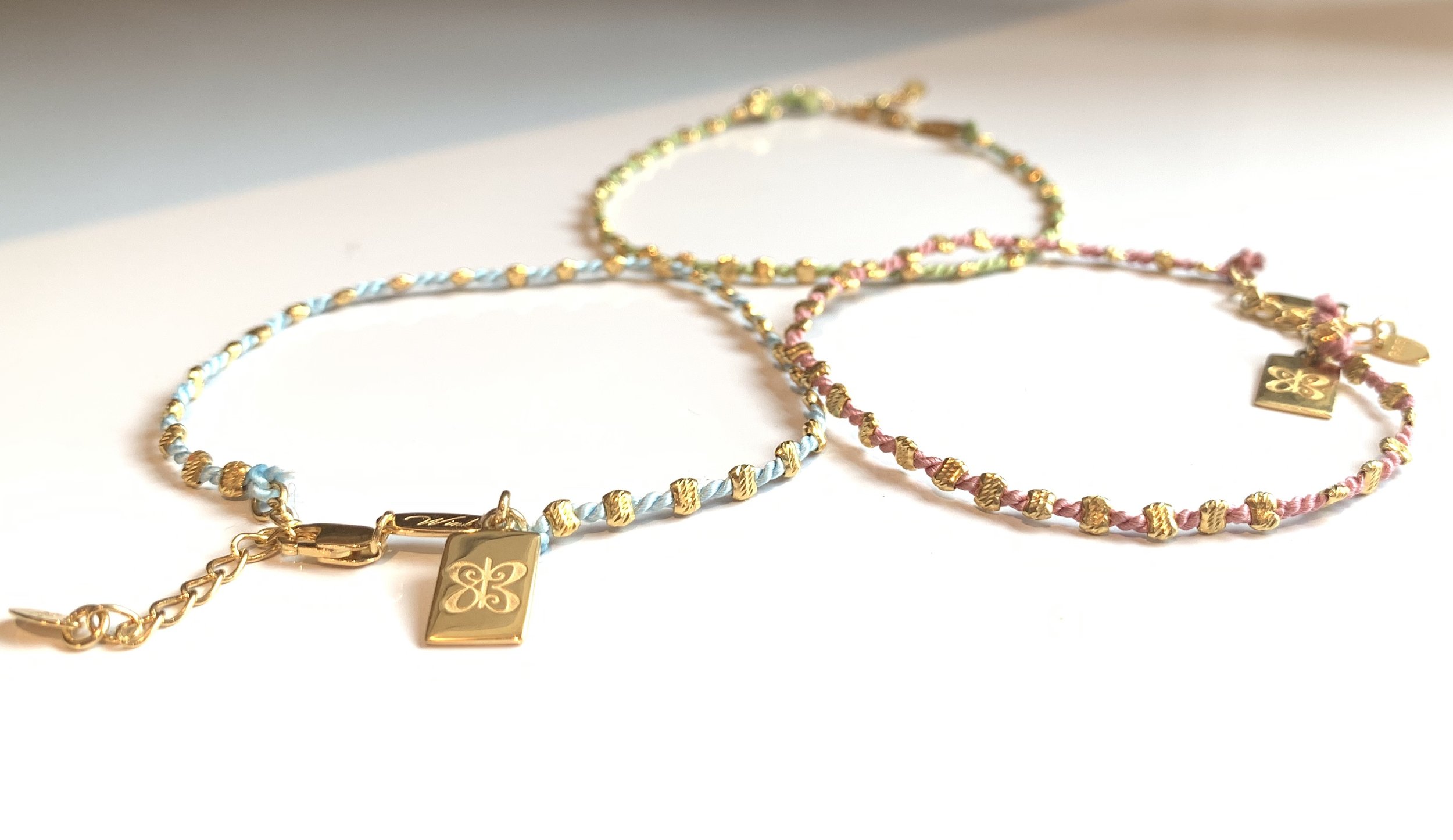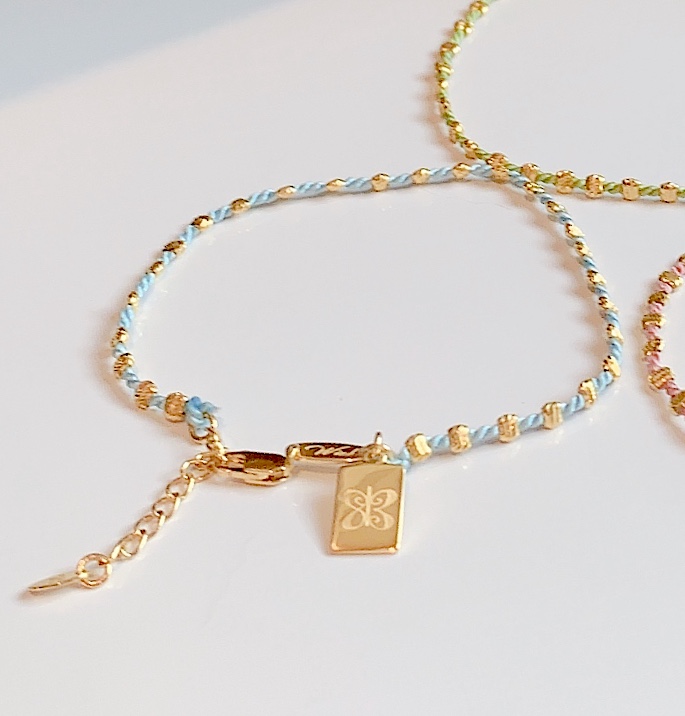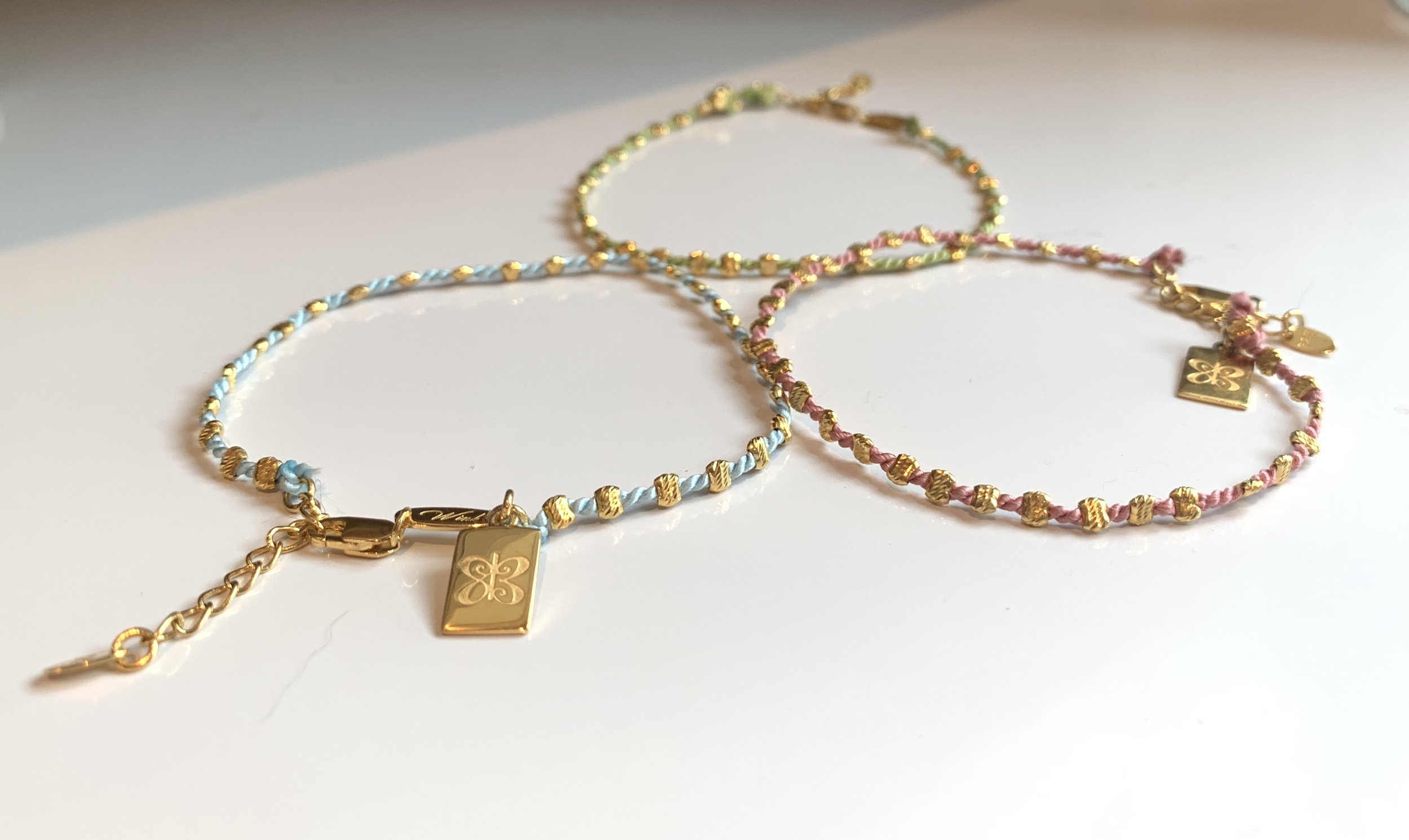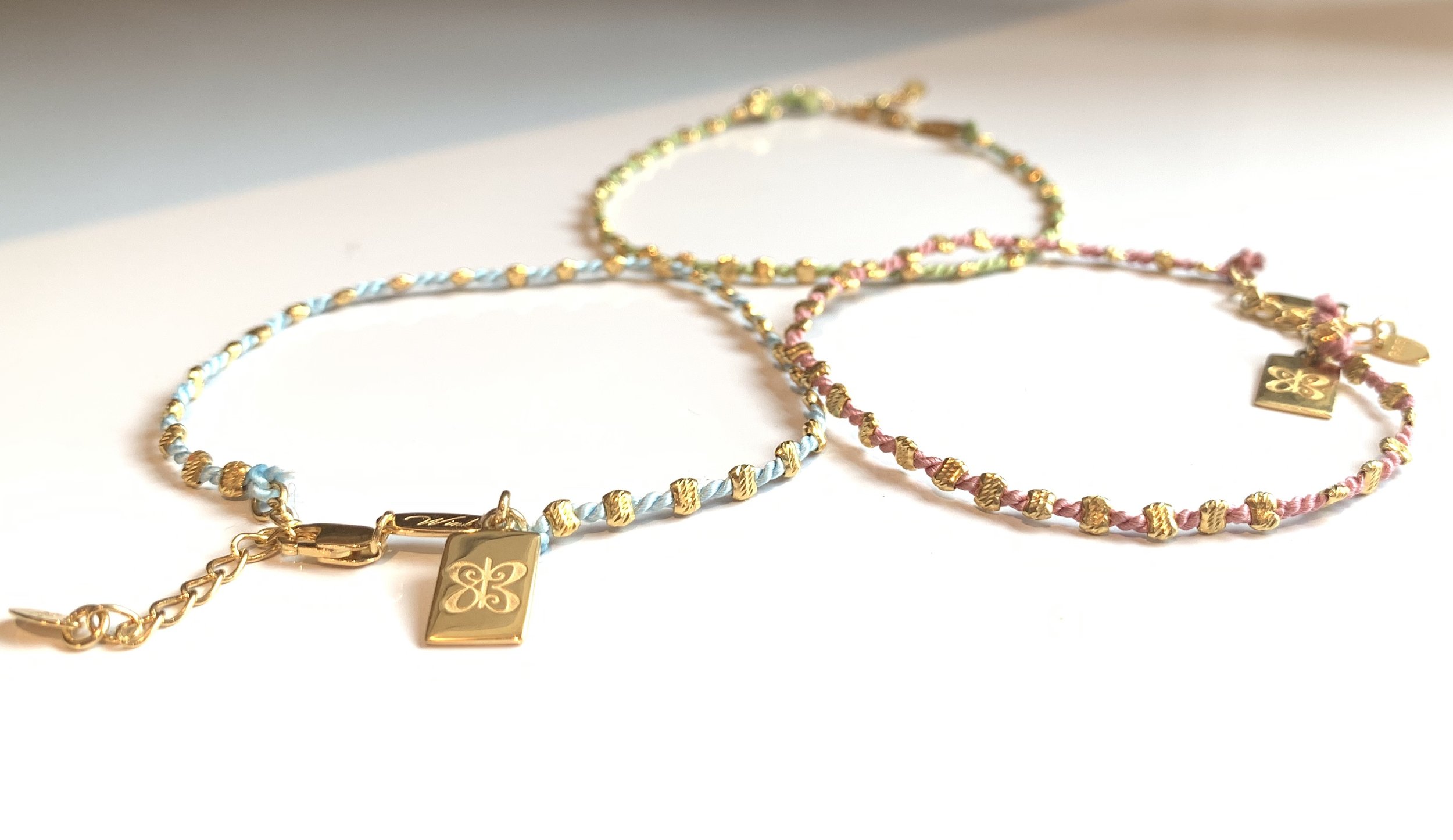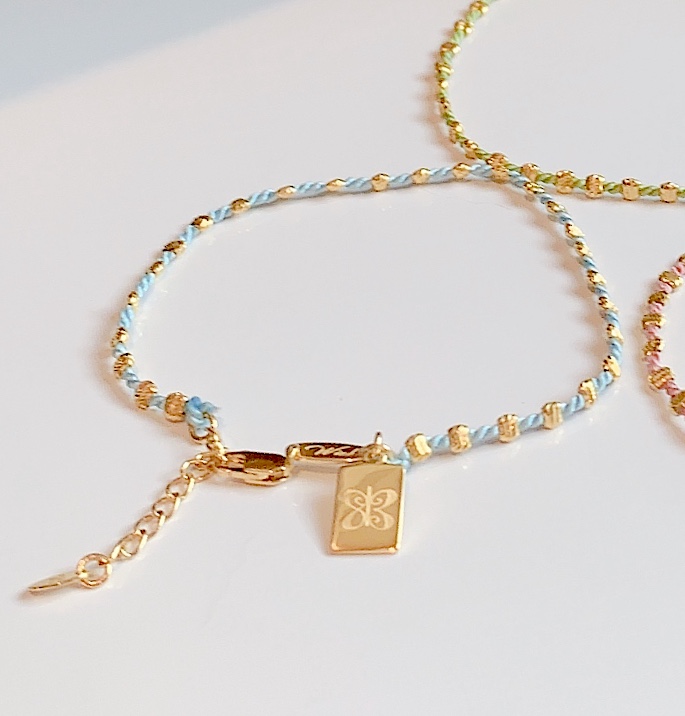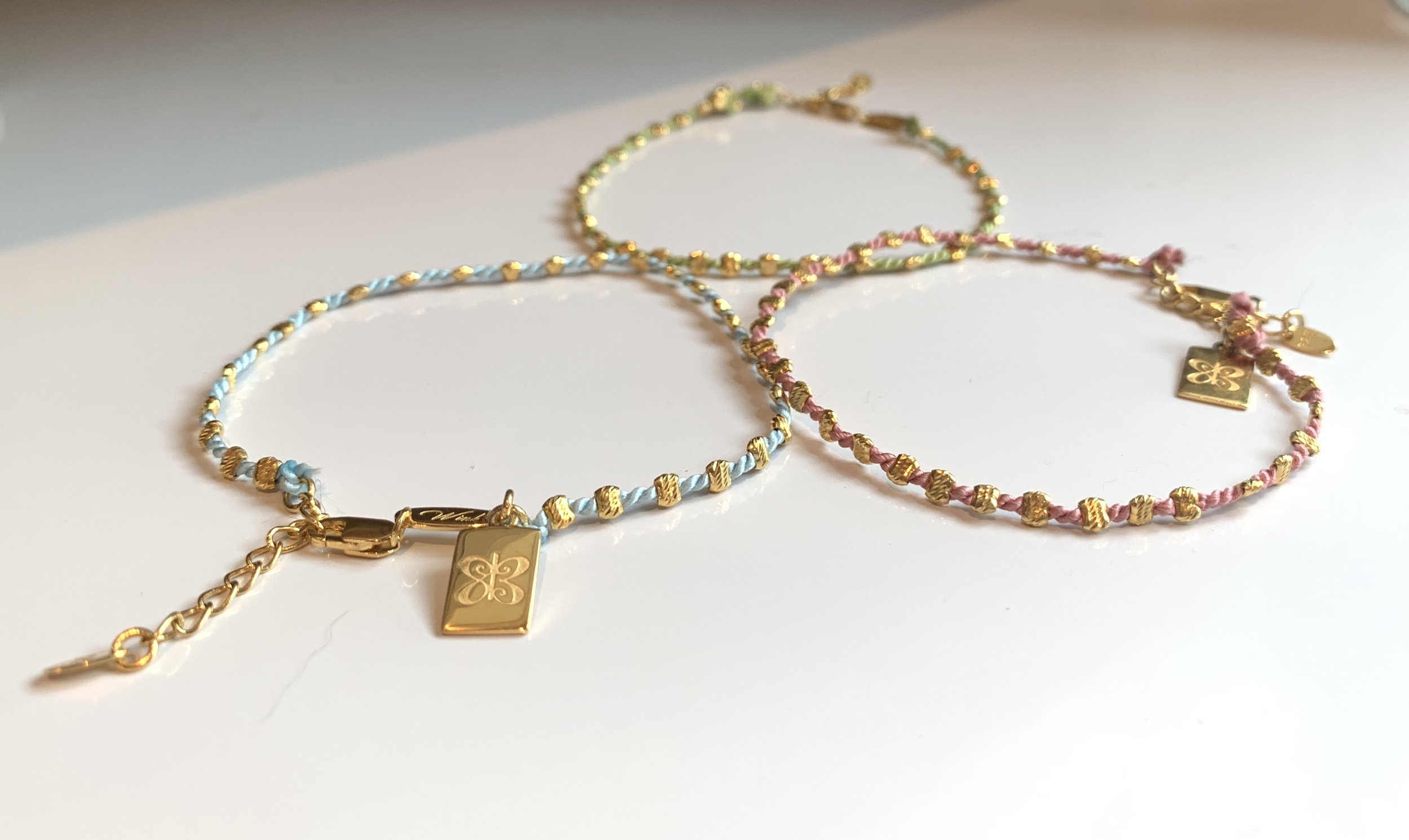 Wish Wink® Bracelet
You know when a surprising answer to a wish or a prayer comes at just the right moment? We call those "winks" and we think these silent little miracles are messages of assurance that no matter what is happening in your life, God and the universe is with you and will help you move with certainty along the path you were meant to follow.
But the trick is you have to keep what you most want in your consciousness, and then be open to the "winks" or signs- and look for them! Think of them as encouragement that you're on the right path. We want our little bracelet to help keep what you wish for in the forefront of your mind and help you start to recognize "winks." It's like the law of attraction in action on your wrist!
One Meaning Wish Wink™ Bracelets
Give your wrist a shimmering wink of color. Our 2019 collection for women has Sterling Silver beads on an exquisite silk cord in your favorite shades with the words "Wish Wink " engraved on an oval tag. Available in Sterling Silver or Gold Vermeil with an adjustable clasp and "I Love You Butterfly" Charm. Comes on a card that explains it all. Recently, our Wish Wink™ bracelets were highlighted in a beautiful story in the Law of Attraction Magazine. It's like the Law of Attraction in Action - on your wrist!
All of One Meaning jewelry designs incorporate a beautiful and unique symbol we invented that stands for love. A butterfly design based on the code: 813 means "I love you"...8 letters, 3 words, 1 meaning. The 1 is in the middle because love is the center of everything®. We formed the numbers into a butterfly that signifies you're becoming the change you'd like to see in the world, because love can be transforming. Wear Something with Meaning®. I Love You Jewelry by One Meaning.
Here's how to do it:
Every day, when putting on your Wish Wink® clear your mind and concentrate on what you most desire.

Hold this thought and picture the outcome of your wish.

Throughout the day, every time you notice your Wish Wink® bring your wish back to the forefront of your thoughts.

Soon, you'll start opening yourself up to receiving and recognizing "winks." They could come from anywhere! These are signs that your wish is in action and being acknowledged.